Welcome to the official site of the Friends of the Theatre (FoT)!

We're a parent booster organization that supports the theatrical arts at Stow-Munroe Falls High School.
Senior Class Play- A Midsummer Night's Dream
Thursday – November 14th – Preview Show – All Seats $6
Friday November 15th – 9:30am – Senior Citizens Show
Production Shows:
Friday November 15th at 7pm, Saturday November 16th at 7pm and Sunday November 17th at 2:30pm
Donor/Patron Seats(Reserved) – 2 for $35 
General Admission – Adults $9 & Students/Seniors $8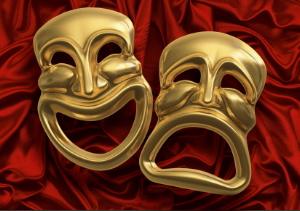 Come to Our Next FOT Meeting...
The Stow-Munroe Falls High School Friends of Theatre organization meets the first Wednesday of every month during the school year.
We meet at 7pm in the SMF High School Media Center.

Please join us and help our program continue to be spectacular!
Next meeting - November 6th 2019
Our 2018-2019 Season video:
"Nothing but the best and no regrets."