Welcome to the official site of the Friends of the Theatre (FoT)!

We're a parent booster organization that supports the theatrical arts at Stow-Munroe Falls High School.
All School Musical – Guys and Dolls
Due to Stow-Munroe Falls school closure – the date for the All School Musical is in flux
more info will be posted as we are able
Cast/Crew Bios and additional signups are on hold until the future of the show is determined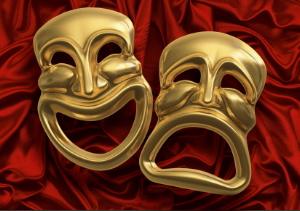 Come to Our Next FOT Meeting...
The Stow-Munroe Falls High School Friends of Theatre organization meets the first Wednesday of every month during the school year.
We meet at 7pm in the SMF High School Media Center.

Please join us and help our program continue to be spectacular!
Next meeting - March 4th 2020 (6pm)
Our 2018-2019 Season video:
"Nothing but the best and no regrets."