Wall of Fame Purchasing
Almost Maine
During Pre-Show and Intermission, FoT projects a slide show in the theatre.
Below is an example of what will be shown.
Send a message to your cast or crew member to congratulate their hard work on the show.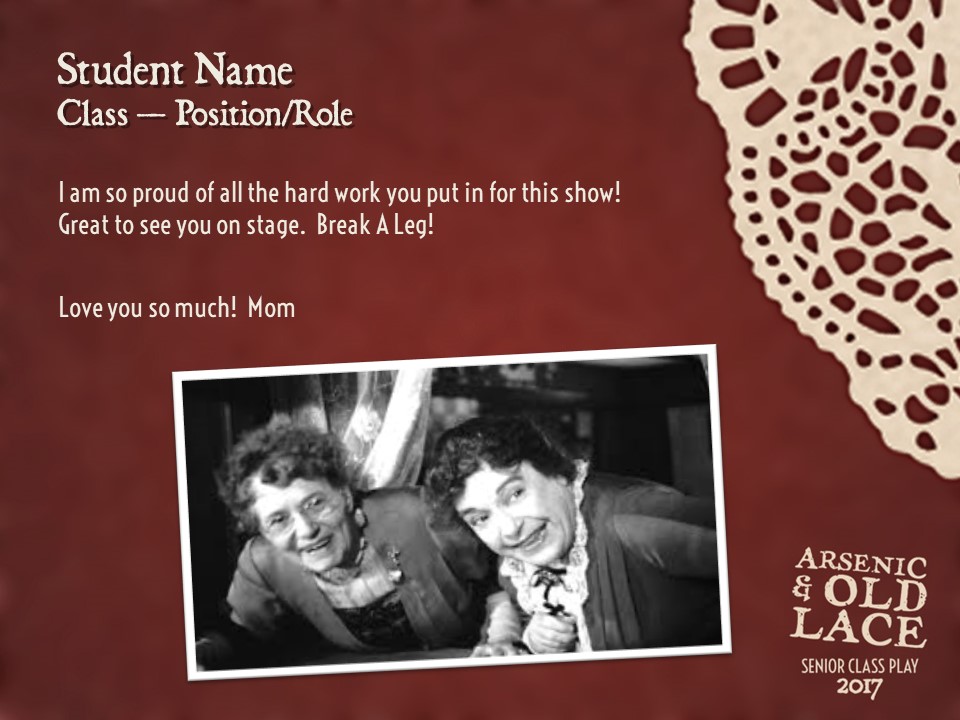 Deadline is Saturday November 10th at Midnight
Wall of fame is now closed.